Student Materials
Firearms Law and the Second Amendment: Regulation, Rights, and Policy
2022 Supplement:
The 2002 Supplement contains a full excerpt and analysis of the U.S. Supreme Court's June 2022 decision in New York State Rifle & Pistol Association v. Bruen. It also describes important new cases, statutes, regulations, and scholarship to go with Chapters 8 threough 16, which are about contemporary firearms law.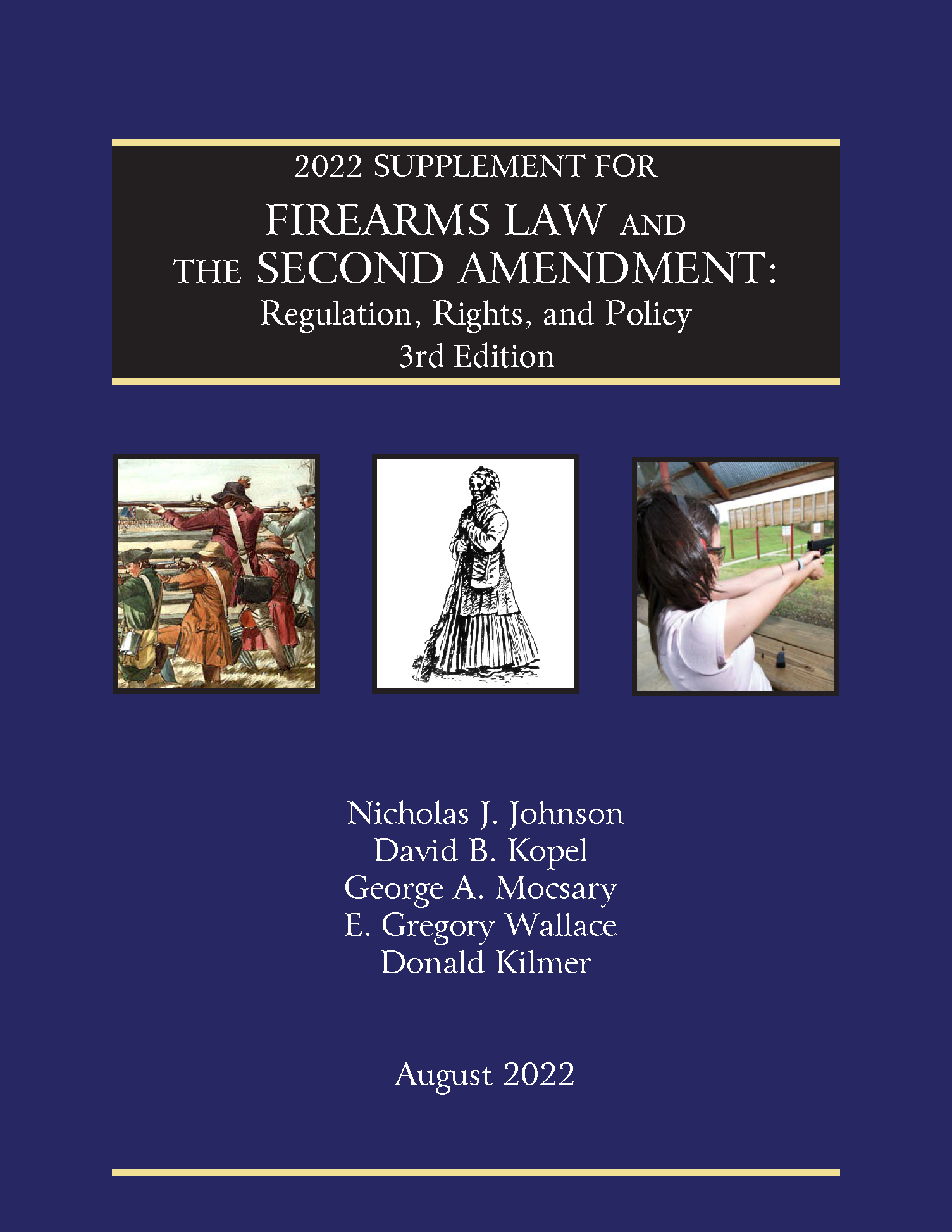 ---
Articles and Cases:
In August 2021, Mexico sued several U.S. firearm manufacturers for "actively facilitating the unlawful trafficking of their guns to drug cartels and other criminals in Mexico." The complaint is available here.
Research Tools
Defensive gun uses are seldom reported by national news outlets; unlawful shootings, by contrast, are reported relatively often.  Local news reporting, however, much more frequently includes both types of stories.  This is especially true in more gun-friendly areas.  The following links are to video clips of local news reports of defensive gun uses.
---
Many national constitutions contain provisions authorizing resistance to tyranny. This list includes the full text of each of these provisions in both English and Chinese.
---
Many State constitutions contain provisions protecting the right to hunt or fish. This list includes the full text of each of these provisions.